There is a lot of emphasis on how to build strong muscles. You can do workouts that give you better abs, improve strength, and help your legs look amazing. But if you don't learn what to do after activities, you risk injury, and your efforts will be less effective. Not to mention, you'll be sore for a lot longer. Your workout times must include enough time to recover. There are critical habits you need if you want better muscle recovery.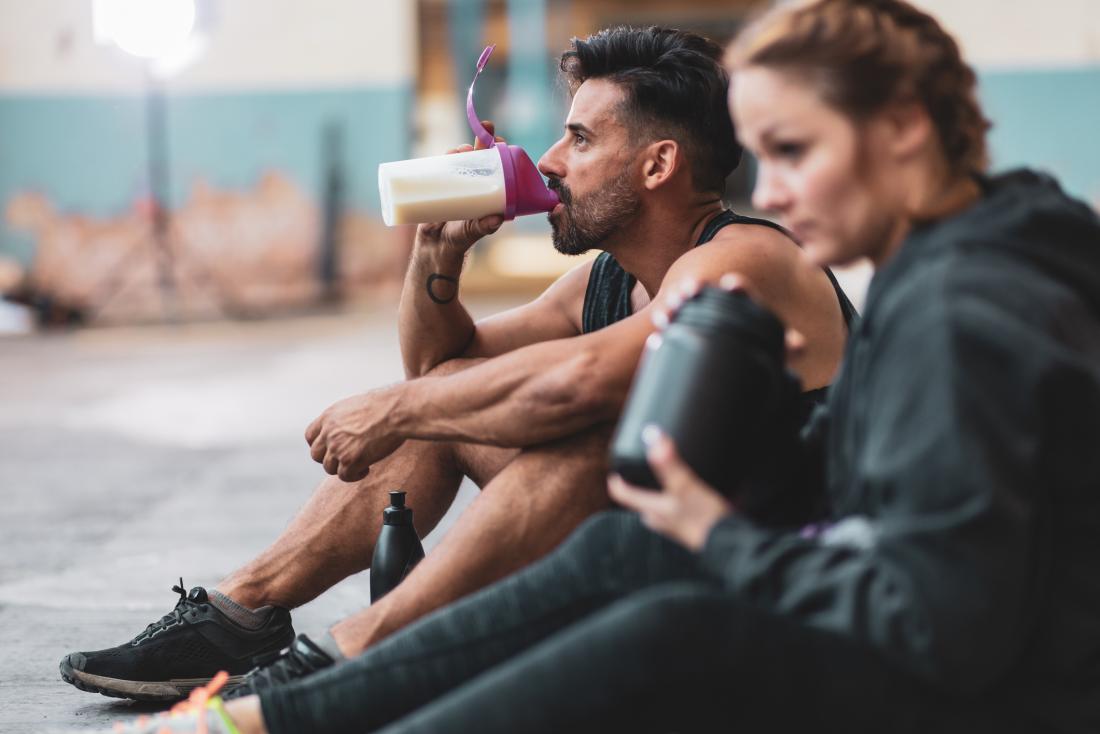 Stretch Your Muscles Adequately
How long do you stretch before, during, and after your workouts? You're doing it wrong if your answer is just a minute or two. While no precise amount of time ithat's the best, you need to stretch throughout your workouts to ensure your muscles are as flexible as possible. The good news is that flexible muscles are more muscular muscles, and they are more resilient. Stretched muscles are also at a lower risk of injury than their tight counterparts. Take at least 5 minutes to test for every 30-45 minutes you lift to ensure your muscles are limber.
Use Anti-Inflammatory Creams and Lotions
Post-workout leads to inflammation. This inflammation is part of what causes pain after a hard workout. You introduce a healing and comfort element when you use anti-inflammatory products like a CBD muscle recovery balm, something with turmeric, or even something with ginger. This reduces pain and swelling and helps your muscles prepare for another workout.
Rehydrate Effectively
Have you ever done a hard workout and forgotten to drink enough water or hydration drinks when you were done? How did it make you feel? The answer is that you probably felt more tired, and your muscles likely ached a bit more. When you work out hard, your muscles produce lactic acid. This lactic acid buildup is the source of some of your post-workout pain. Drinking enough water helps your body flush the lactic acid more quickly, leading to better recovery.
Consume Enough Protein
You need more protein in your diet when you're working out, especially when trying to build muscle. Some protein sources are more accessible to process and digest than others. There are reasons why athletes drink protein shakes post-workout. But they also consume protein throughout the day, which helps the body build back muscles more quickly, aiding in recovery.
Add Ice
Icing your muscles after a hard lifting session can immediately reduce inflammation. This instant effect helps your muscles feel better and heal more quickly. Some athletes will even sit in a cold tub or ice bath post-workout to recover.
Avoid Inflammatory Foods
Inflammation makes a recovery from anything more complex. Whether you are trying to get over being sick, you're trying to reduce your risk of arthritis, or you want to rebound from a workout more quickly, stick to an anti-inflammatory diet. This includes removing processed sugar and grains from your diet and eating more fresh fruits, vegetables, and meats.
Supplement With Vitamin C
One of the best antioxidants is vitamin C. It helps you detox. It helps remove free radicals. Vitamin C also helps your body repair muscle tears and even promotes the development of collagen and other important connective tissues for your body. These regenerative properties make it the perfect supplement for your recovery needs. Some people will consume a higher dose of vitamin C post-workout, while others will make it a habit to drink it throughout the day so they already have what they need.
Get Massages
Massages improve blood flow and circulation, which are both important when recovering from strenuous workouts. It reduces inflammation and can help alleviate the source of injuries. Additionally, athletes who get massages experience better moods, less stress, and incredible pain relief.
Avoid Alcohol
Many athletes give up drinking when they are training. This is in part because alcohol is dehydrating but also because they want to open their body's detoxification pathways. The body uses many systems to detox from alcohol consumption. If you have longer than usual recovery times, consider giving up drinking alcoholic beverages to see if it makes a difference.