Birth control can help prevent unwanted pregnancies, but there are other benefits. Birth control can clear Acne, ease menstrual pain, and help manage polycystic ovarian syndrome and endometritis symptoms. In this article, we deeply dive into the many benefits of birth control that have nothing to do with pregnancy prevention.
1. Clears Acne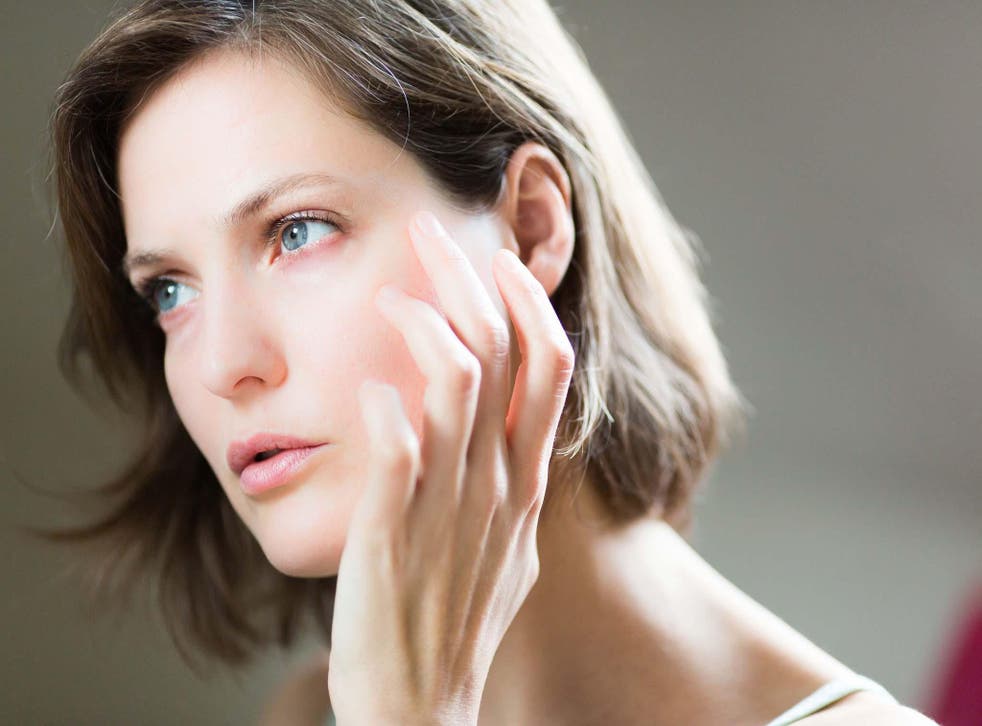 Birth control might not seem like the most obvious acne treatment. But the truth is, dermatologists have been prescribing birth control to treat Acne for a while. And there's a good reason: birth works to help control and improve Acne.
Acne is triggered by an excess of sebum, an oil made by the glands on your skin. Sebum can clog your pores, promoting the growth of bacteria that leads to Acne. Sebum is caused by androgens, hormones that include testosterone. Birth control that contains estrogen and progesterone helps regulate these hormones in your body.
This decrease in androgens can cause a reduction in sebum, which can help eliminate Acne. For this reason, doctors recommend birth control to women who need contraception and struggle with Acne.
2. Eases Premenstrual Syndrome (PMS) Symptoms
Almost three out of every four menstruating people experience some form of premenstrual syndrome (PMS). The exact symptoms of PMS can vary but typically include heavy menstrual bleeding, mood swings, weight gain, and breast soreness. These stressful symptoms can make it difficult to go about your day-to-day life. Luckily, taking birth control pills can help alleviate these symptoms.
Birth control pills prevent ovulation by thinning the lining of the uterus. This lowers your risk of heavy menstrual bleeding. Stopping ovulation can also block your periods, which can ease painful cramps.
In short, you can alleviate other PMS symptoms by evening out your hormones with birth control. Keep in mind taking birth control may not eliminate your symptoms. However, it should make this time of the month easier to deal with.
3. Regulates Periods
While irregular periods aren't necessarily a cause for concern, they can be annoying. Not knowing when your period is going to start can be stressful. Thankfully, birth control pills can help regulate your period, so you don't have to wonder when it's your time of the month.
Traditional birth control pills are active pills that contain the hormones progestin and estrogen. You're supposed to take those active pills daily for three weeks. In the fourth week, you take inactive pills that don't contain hormones. It's during this last week that your period should start.
Birth control pills take the guesswork out of when your period will come. Not to mention, newer types of birth control pills come with more active and less inactive pills. This means you can have a shorter period if you like. There are even birth control options that can eliminate your period.
4. Treats Polycystic Ovarian Syndrome
Polycystic ovarian syndrome (PCOS) is a common hormonal disorder impacting people with ovaries. It causes enlarged ovaries with small cysts on the outer edges. Symptoms of PCOS can vary by person, but it typically causes irregular periods, Acne, obesity, and excess hair growth. The cause of PCOS isn't well known, but it's thought to be caused by genetic and environmental factors. The cause of PCOS isn't well known, but it's believed to be caused by genetic and environmental factors.
Overproduction of testosterone can cause Acne and excessive hair growth. Women with PCOS typically notice hair growing above their lips, under their chin, and between their breasts. This can be uncomfortable and embarrassing for the person experiencing it. Reducing your body's testosterone can help eliminate Acne and unwanted hair. Birth control pills are a common treatment for PCOS because they balance your hormones to lower the level of testosterone your body produces.
5. Reduces Symptoms Of Endometriosis
Endometriosis is another common condition that women experience. According to research, it impacts about 190 million women and girls worldwide.
Endometriosis doesn't just impact the ovaries, but it can also affect nearby organs like the bowel and bladder. With this condition, the tissue that typically lines the uterus grows outside the uterus. People with endometriosis typically experience irregular periods, painful cramps, pain during intercourse, excessive bleeding, and sometimes infertility.
Birth control can help ease the symptoms of endometriosis by reducing the production of hormones that regulate ovulation and periods. In other words, it can slow down the growth of endometritis-like tissue. This can make your periods lighter and less painful. It's important to note that birth control won't cure endometriosis. This condition has no cure, but hormonal birth control treatments can help manage the symptoms.
According to research, about 99% of women will take birth control. It's no secret birth control. She is considered an effective way to prevent pregnancy, but there are other reasons to consider taking it. As mentioned above, birth control can treat Acne, excessive hair growth, and more. No wonder more than half of those who use birth control also rely on it to treat other symptoms.