Medical service is constantly evolving. While getting a consultation is a waiting game, handling the medical bills is different. If a person needs surgery as a part of treatment, be assured that he might be most involved in sorting in-network and out-of-network services to ensure that the insurance covers the bill from pre-surgery to post-surgery duration. Despite drilling scrutiny, there are times when patients end up paying a high price for not knowing the anesthesiologist was out of network.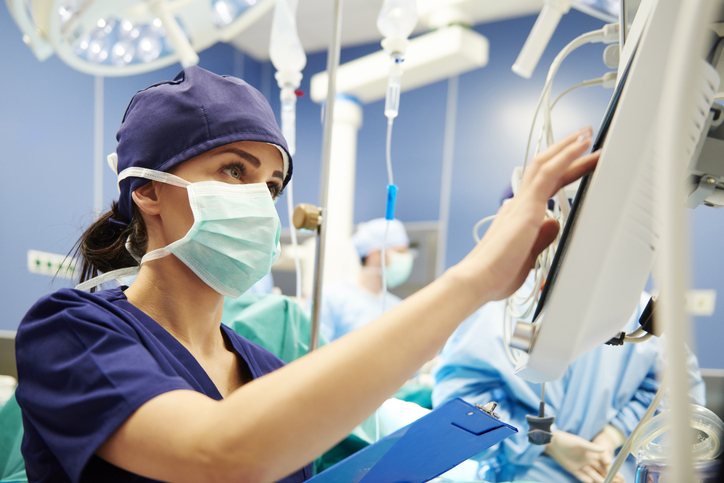 Differentiating in and out-of-network service
Every insurance provider has its network of hospitals and doctors that agree to work on agreeable terms with each other. When a person buys insurance from the insurance provider, he is entitled to the insurance facilities that fall under the terms and conditions of the policy. A provider classifies the services into two categories- in-network and out-of-network.
In-Network
In-network refers to facilities and providers, including the insurance company's network. In-network providers have established contacts with the insurance carrier to provide specific services at a cheaper cost, resulting in lower pricing for individuals who utilize them.
Out-of-Network
Out-of-network refers to any facility or provider without a deal with the opted insurance company. That means no discounts are available, and these facilities/providers can charge their usual fees for any services.
What does it mean to use network service?
When visiting the doctor or a hospital, they are expected to abide by the insurance policy and refer patients to the appropriate in-network physicians. In an emergency, though, it is highly likely that the patient gets treated by an out-of-network anesthesiologist, surgeon, or other specialists.
Hospitals and other healthcare facilities may employ a variety of care providers who are out-of-network for some patients. Cross-check with the insurance provider if they fall under in-network. Without clarifying, the patient may unintentionally be seen by someone outside the insurance network.
The anesthesiologists and specialists can bill the total amount for their services, which means the cover will be completed soon. While some insurance companies will cover a percentage of these fees, others will flatly refuse to cover any out-of-network expenses, leaving the patient to bear the price.
The most probable unintentional scenario of availing of out-of-network service is during an ER visit. The hospital may not contract with the patient's insurance company, allowing them to determine their service rates. The same can be true for individuals who work at the hospital. Because many ER doctors are self-employed, they have complete control over which insurance companies they work with. When patients are hurried to the emergency room, they are frequently presented with bills for not knowing the anesthesiologist was out of network because they cannot voice their preference to be treated by in-network doctors.
How to avoid out-of-network billing?
Unless the case deems specialists out of network without any substitute available, it is unlikely that a patient would deliberately opt out of network service. Apart from this, out-of-network billing can be successfully avoided by following the below steps.
1. Be aware of what the policy entails.
The insurer must understand their consent when choosing the year's plan. It's also a good idea to double-check the plan's documentation before seeking services from a new provider to ensure the program covers the desired network.
2. Cross-check on referrals
If there is a need for help with something not covered by the annual exam, the doctor may refer patients to a specialist they believe can best handle their requirements. One should clarify that they only want to be directed to an in-network specialist.
3. If in-network service isn't available, ask for the costs of out-of-network service
If trouble persists in finding an in-network provider and needs to move quickly, inquire about the cost of services upfront. When asking about these charges ahead of time, patients can shop and discover if there are any cheaper options.
4. Check out Gap Insurance options.
The term "gap insurance" probably reminds everyone of auto insurance. However, one can purchase gap health insurance too. These are supplementary strategies that can assist you with the following:
· Critical illness
· Injuries
· Death and dismemberment as a result of an accident
5. Seek financial assistance
If one doesn't have gap insurance and is presented with a bill from an out-of-network provider, they should inquire about any possible financial aid. This is especially significant if there are financial difficulties. Most facilities will be pleased to put up a repayment plan and, in some situations, may be able to forgive a portion of the debt in these circumstances.
How do you resolve out-of-network billing?
If a patient receives the out-of-network bill, the damage is done but could be correctable to a considerable extent.
Hold on payment
Many patients submit the payments to save their credit rating. However, hold on to the amount until all routes have been scavenged without fruitful results.
Talk to the state regulator.
If the patient is a resident of one of the 15 states that have enacted legislation to safeguard customers forced to pay out-of-network fees, they may come out debt-free.
Initiate reconsideration with the hospital billing department
Request the issuer to reduce the amount paid if the provider is part of your network. When pressured, providers will frequently reduce their charges.
Contact the insurance
In the healthcare industry, billing errors are common. One may discover that the amount owed was simply a clerical error.
Conclusion
In-network or out-of-network medical care service matters when the ailment requires several specialists and anesthesiologists for consultation and supervision. If one does not heed this crucial information, one may pay a hefty price for not knowing the anesthesiologist was out of network.